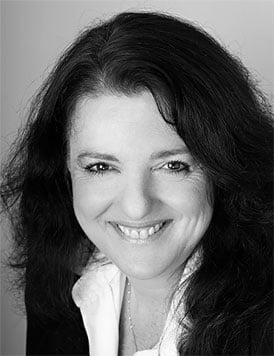 Founder & CEO
Elizabeth Venzin
Elizabeth Venzin is the Founder and CEO of The MindShift Foundation.
With a Masters Degree in Business, Elizabeth has a successful career focussed on events and business management that has spanned more than 30 years.
Starting out with Qantas Airways as the first female management intern with the company back in 1978, Elizabeth then spent several years with Thomas Cook Travel, rising to the position of Corporate Travel Manager. Later, having relocated from Melbourne to Brisbane, she established her own corporate events company. Successes included many one-off corporate events, the establishment and management of the boutique Farmer's Market at Sirromet Winery, and identifying and delivering executive relocation services.
Driven by new challenges, Elizabeth spent five years as CEO of the Australian-Israel Chamber of Commerce, one of Australia's most prestigious and active national not-for-profit business organisations. In addition to strategic development and policy implementation, Elizabeth was responsible for the organisation of more than 60 large-scale, high profile executive events with guest speakers that included both Australia's political and business leaders. In addition, she organised a number of political and business delegations between Israel and Australia.
Being a passionate businesswoman and skilled networker, Elizabeth gained a strong ability to connect like-minded people and instigate mutually rewarding and long-term personal and professional relationships. As a result, she has built and maintained solid relationships with an impressive and extensive clientele at the highest level of corporate and political life.
Exploring new interests and ideas, Elizabeth returned to the world of event management and spent four years involved in a range of activities from executive level corporate functions to international film festivals, together with writing her first book, which is due to be published in 2018.
It was her own personal experience that led Elizabeth to decide it was time to combine her personal aspiration of helping others achieve their goals with her knowledge gained in her business career and in 2013 The MindShift Foundation was born.
Together with her duties as CEO of MindShift, Elizabeth is an advocate on the importance of preventative mental health, is a highly regarded speaker and writer on these topics, and a well respected philanthropist.