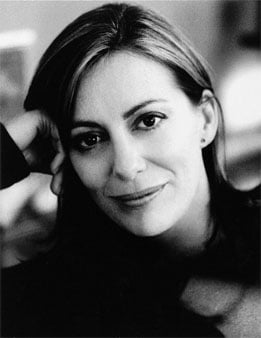 Founding Patron
Kerry Armstrong
The Mind Shift Foundation is proud to have Kerry Armstrong, an acclaimed award-winning Australian actress, as our Founding Patron.
Born in Melbourne, Kerry landed her first television role at just fifteen in the series 'Marion' before appearing in 'The Sullivans' and Bruce Beresford's AFI award-winning feature film 'The Getting of Wisdom'. Her big break was being cast as Lynne Walker in the initial forty-four episodes of 'Prisoner'.
Kerry moved to New York in the early 1980s to study at the Herbert Berghof School. She developed a successful stage and television career, appearing in the long-running daytime soap 'One Life to Live', as well as 'Dynasty' and 'Murder, She Wrote'. Kerry also joined an actor's group in LA (including Tim Robbins, Helen Hunt and John Cusack) to form The Actors' Gang, an experimental theatre company that continues to tour the world with adaptations of the classics more than 30 years later.
In 1987, Kerry returned to Melbourne and has established herself as one of the most successful actresses of her generation, including two AFI Awards in 2001 (for her performance in the much-loved ABC drama series 'Sea Change' and for her leading role in the feature 'Lantana') and a further three nominations. In doing so, she became the first actress in Australian history to win the Best Performance by an Actress award in both the feature film and television categories in the same year.
Kerry Armstrong also places a great deal of importance on her charitable work and has worked with Childwise, Big hART and the Cure For Life Foundation. In 2003, her self-help book The Circles was published, described as a practical exercise in empowering people. Her second, Fool on the Hill, about the nature of personality, was published in 2006.
We cannot thank Kerry enough for her support and her belief in the mission of The MindShift Foundation.